Visual identity of a folk-rock band
Naked in the woods was a local band from Lyon, France. The visuals I produced for the band were reminiscent of the late 60's folk-rock imagery.

Initially, I used old public domain illustrations of flora and fauna and assembled them into mosaics or into a recurring flower shape evoking stained-glass windows.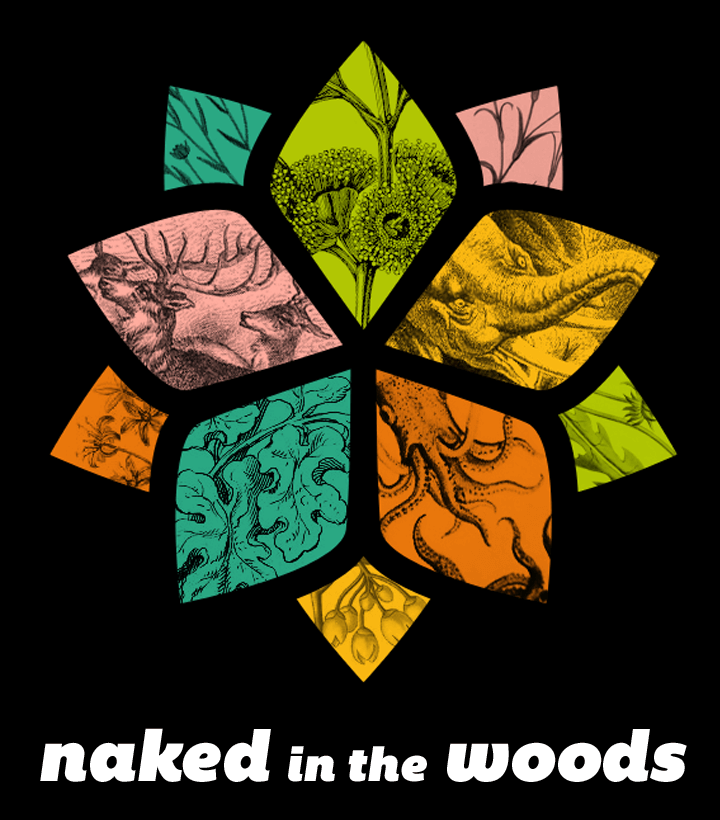 Ahead of every gig, I produced visuals and published them on social networks. Each of them combined the band's visual identity (mostly the flower shape and the typeface) and graphic references to the venue hosting the gig.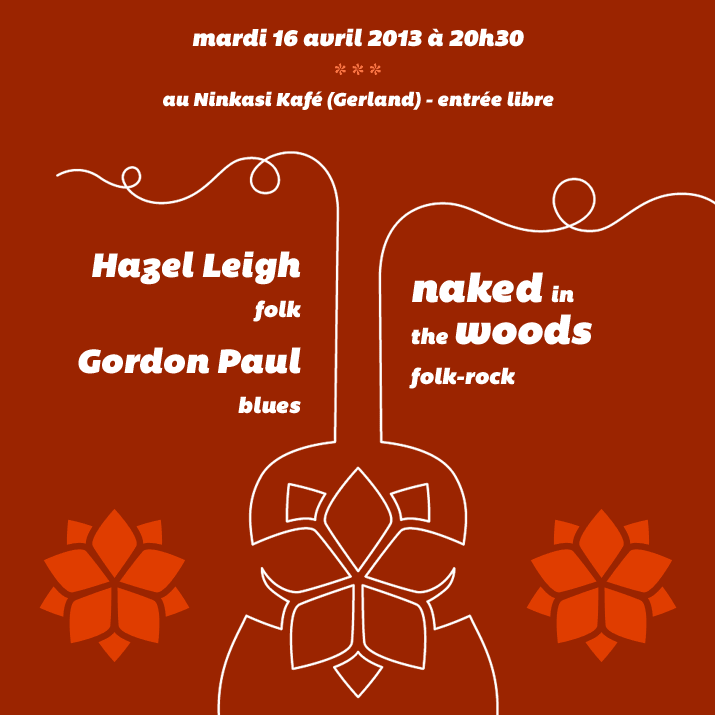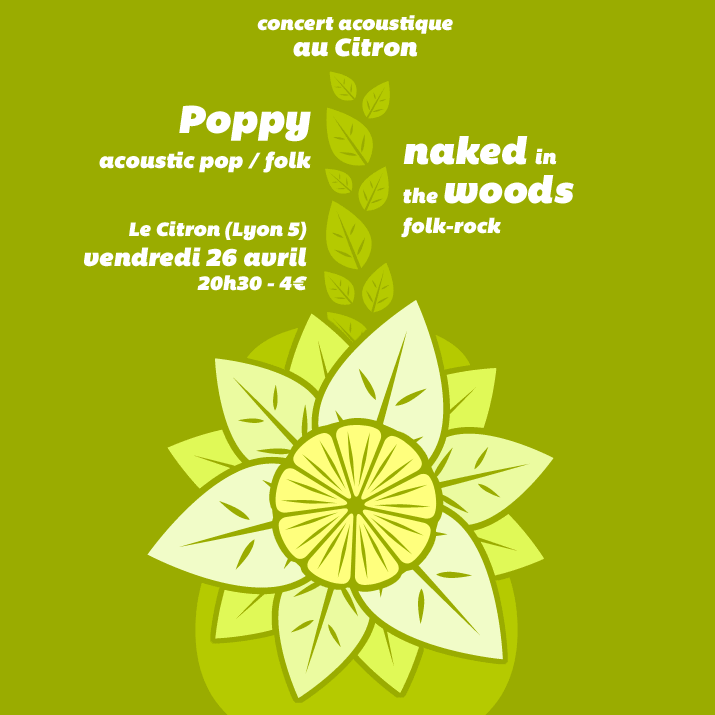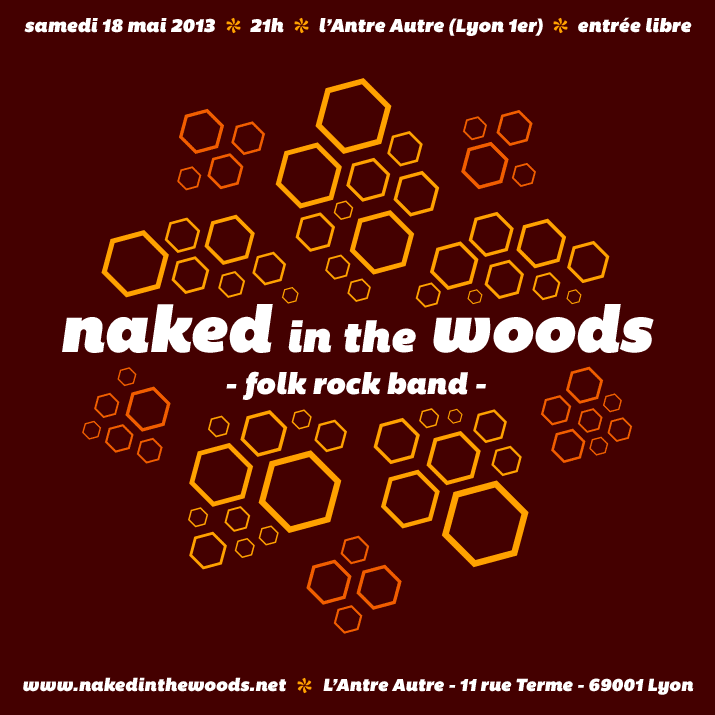 The band's identity later evolved as I started using my own illustration work in designs, such as a cover for the band's EP, or posters.